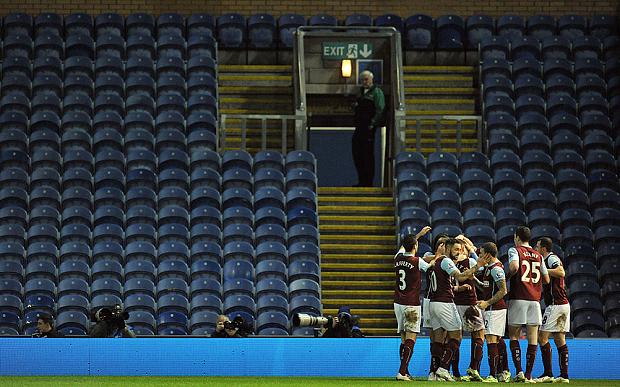 The third round of the FA Cup is traditionally one of the great weekends in the sporting calendar. A great way to start a new year where giant killings can occur as equally as cricket scores on the football pitch take place.
However, the third round of the 2014/15 edition of the world's most famous cup competition had a somewhat poor showing on all fronts. Poorly attending matches, poor match ups and predictable television coverage meant that the magic of the cup is again put into question. Who to blame though?
Can you blame Premier League sides from ringing the changes after four league matches in quick succession over the Christmas period with many playing on New Year's Day and then again two or three days later.
Do you blame the clubs who scheduled their games on Sunday or a Monday in the case of Burnley v Tottenham that was so poorly attended they closed a major stand as pictures will attest to.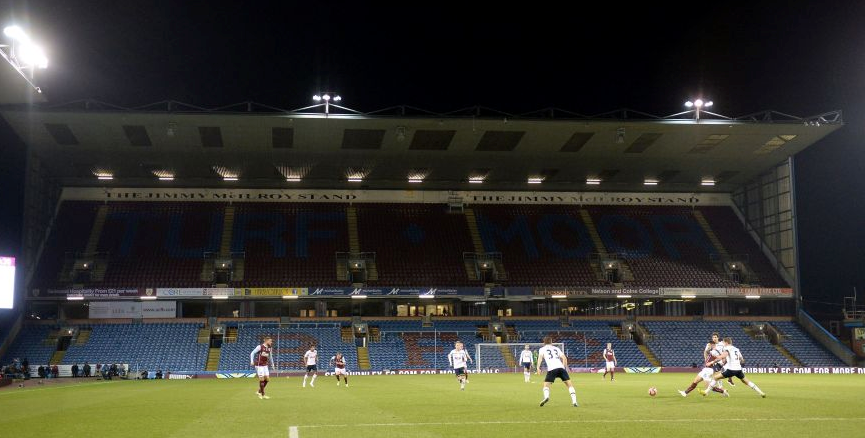 Do you blame the television companies for picking obvious big name teams no matter who they were playing. Yes it was a repeat of the final in May, but did we really need to see an all Premier League tie in Arsenal v Hull on a tea-time Sunday night slot when Wimbledon v Liverpool or Everton v West Ham would have been more appealing. Why did the BBC who have first choice pass over Yeovil v Manchester United, admittedly they clawed for the 1988 repeat yet the scheduling of that game on Monday night did no favours.
Wimbledon v Liverpool was a showpiece event, but for Steven Gerrard would have garnered the giant killing the competition so desperately needed. Yet the BBC who have put the main round proper draws on Monday night to increase awareness and attention decided to screen the draw live from Wimbledon in the main clubhouse, thus belittling the draw from the professional and formal occasion it deserves to that resembling a church raffle.
Why pass over the chance to screen Sheffield United away at QPR, a known cup entity in Nigel Clough's side from Yorkshire versus Harry Redknapp's strugglers. Many knew Redknapp would play a reserve side and focus on Premier League survival, gifting the Blades another top flight cup scalp. Perhaps United are guilty of their own success, they are on televison twice later this month playing Tottenham Hotspur in the semi-final of the Capital One Cup, so maybe schedulers felt why give them anymore exposure than they are already getting. Yet United held up their part of the deal by eliminating QPR easily in a 3-0 victory, chance missed for programmers.
My biggest gripe is the positioning of replays for the competition. The tournament's history has been flooded with great memories in replays down the years but this is a knockout competition, lets make it knockout competition, one game to a finish on the day with extra time and penalties. As much as we hate them, penalty shoot-outs bring added drama to proceedings and for all those travelling fans and home supporters who have to fork out so much for their ticket post Christmas; I feel the bonus of seeing a final result will instigate a renewed interest and fervour in proceedings. This alteration will save our eardrums from the constant moaning of managers about fixture congestion and fatigued players
The argument will be that lower league sides will relish the opportunity of drawing the first match to get a bigger share of gate money in the replay. Yet those games are replayed in midweek, an immediate precursor of lower attendances and if there are not many replays will more than likely get screened on commercial broadcasters; the teams split the gate money anyway during cup games so as much as it was great for Cambridge to draw Man United at home in the fourth round, do not be fooled into thinking Cambridge would not mind an away draw at Old Trafford with all those receipts coming their way. The television fee for the tie will help swallow that pill for certain.
A resolution to the problem of teams missing out on big away days and also the big clubs always being drawn at home, would be to follow the Davis Cup method of drawing. In that tennis competition, the home nation take turns in playing host due to the long gaps in playing opponents. For instance, Great Britain had to play away at Italy last year as they hosted the Azzurri the last time they were drawn together many years previously. A similar sort of method in football would mix it up and avoid such issues as Arsenal playing at home in every round as they did last season and remove the big boys from their comfort zones; and once the draw is done throw more intrigue into the competition.
These are merely ideas and this writer does not envisage anything changing drastically but changes must occur if the competition is going to keep its allure for years to come. The FA itself needs to be stronger and not allow games to be played over five days as we had in this round and restrict it to Saturday to Monday play only; otherwise the competition will fall even further down the pecking order of priorities behind the race for Top four and the need for Premier League survival.