Having had the pleasure to go to Wembley Stadium, it might be a ball-ache to get to, but it is still Wem-ber-lee; to watch Tottenham Hotspur defeat Brighton 2-0 in the Premier League. It became quite apparent that there is a shifting between the top teams when they play at home versus the supposedly weaker teams of the division.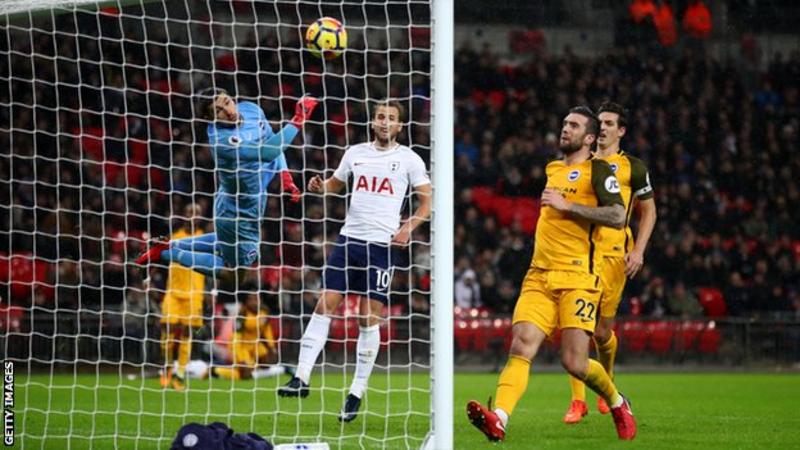 Tottenham especially have found it hard to break down disciplined defences at home on a wider pitch, coupled by a change in personnel and teams taking the calculated risk of defending for long stretches and hopefully be clinical in the final third should they ever reach it.
Dropped points at home to Burnley, West Brom and Swansea meant that Brighton followed the same song sheet; defend in two lines of four in defence and five in midfield with one lone striker running around forlornly.
Tottenham however seemed to play into their hands, perhaps a level of complacency, but also the re-introduction of Erik Lamela into the side following a long injury lay-off. What is most perplexing is that the Argentinian is a dominant left-footed player yet he drifts to the right hand side of the field, forcing him to stop and then cross allowing defenders to be ready to intercept passes by feet or head.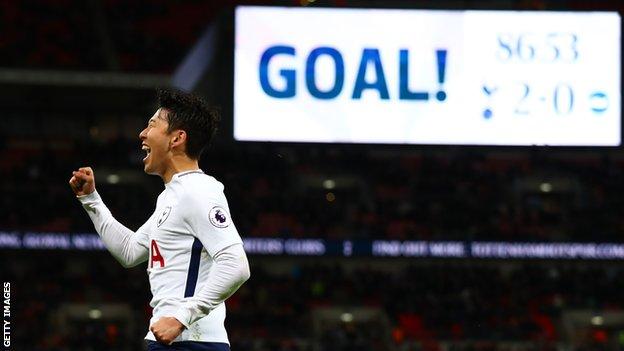 Son played with his usual zest running into channels but too often the team wanted and got the ball played to feet, not allowing pace in behind forcing defenders to turn and lumber into bad decision making.
Another surprise was the immobility of Harry Kane, who made little runs off the ball forcing midfielders - Harry Winks especially - to pass the ball continually sideways. The pace of Trippier might have unlocked the wing, and the team were slow to respond to the weakness of Brighton right-back Schelotto who showed little in the way of deftness and plenty of lead foot when up against Son and Rose down the left wing.
The lack of originality and imagination in breaking down a stubborn defence was indicative of the aural response to another backwards pass by Winks when there was space for him to move forward into and threaten the final third.
Is this a fear of making a mistake or a fear of taking responsibility? Once Winks was substituted for Dembele, there was an impetus within the side, seconded when Dele Alli arrived for a short 15 minute cameo which provided some drive.
Spurs appear to be a better side on the counter attack and soak up pressure themselves which is something they may well do versus Manchester City on Saturday night; however, there is a worry of this defence being able to sustain the constant barrage of City offence. The match should allow the opportunity to play in gaps between the defence and midfield with the ball at the feet of gifted players.
Tottenham will continue to have this problem, the first Premier League game at Wembley in the New Year will be West Ham; a team that soaked up Arsenal on Wednesday night followed by Everton and Sam Allardyce who did a number on Jurgen Klopp's Liverpool last weekend.
Yet Tottenham must come up with an answer to breaking down these stern defences if they want to maintain a Top four challenge whilst City runaway with the title. My worry is that Tottenham were boring on Wednesday night, although Brighton were frustrating in that they were two goals down in injury time away from home and they allowed Tottenham to pass to their hearts content and settle to concede no further. This is indicative of football in this day and age; West Brom away at Liverpool, Bournemouth at Manchester United all settling before the game plays out for a best case scenario of no goals and one point.