English freelance journalist
Jack Lacey
has released his first self-published novel on
Amazon.co.uk
. Entitled
American Crow
, this is the first release in a series of books called The Missing Series featuring the lead character Sibelius Blake.
Whilst unashamedly endebted to the work of Lee Child and his novels featuring the iconic character of Jack Reacher, this is most definitely the work of one author seeking to get his workout in the bigger world with his uniqueness.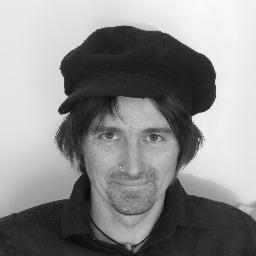 Whilst Child is also an English author, he is one who has very much become an Americanized author with Reacher going from state to state like Child is touring the nation. From coast to coast, valley to mountains; Reacher overcomes all comers due to his immense size and even bigger intelligence.
Blake in contrast is a battered investigator suffering from the trauma of the death of a family member. Vowing to finding missing people as a promise to the dearly departed, he is coaxed into one last job which means going back to America. A country where a warrant remains for his arrest.
Arriving in a snowy Canada and then ushered into the USA by being smuggled in the underbelly of a lorry. Blake encounters many characters in search of a missing girl which brings it all too close to home for our hero. The brilliance of Blake is that he still maintains an everyman quality, having to think on his feet in some tough situations; whereas Reacher is the sort of guy who is the smartest guy in the room, and will act upon any mistakes made by his enemies.
Lacey excels in the briskness and pacing of the novel. From exposition to dialogue to set pieces, Lacey has a good eye for detail and painting an effective picture of the world Blake inhabits whilst still doing a good job of keeping Blake as the fish out of water protagonist, borrowing a trope from traditional crime fiction in that Blake is like us the reader sometimes noticing things for the first time; we share his surprise and shock in response to events.
Also embedded by Lacey is an environmental sub-plot into the narrative with an evil mining tyrant who is ripping the heart of the Kentucky mountains so as well as moral implications to the characters there are also wider social leanings to impact the people.
American Crow
is a page turner that I digested in three sittings, at times enthralling and at times funny, Lacey has created a character in Sibelius Blake this reviewer cannot wait to read more of.
You can purchase
American Crow
on Amazon.co.uk
here
Jack Lacey is on twitter @JackLaceyBooks
Keep your eyes peeled for a forthcoming interview with the author, exclusively on
NextToTheAisle