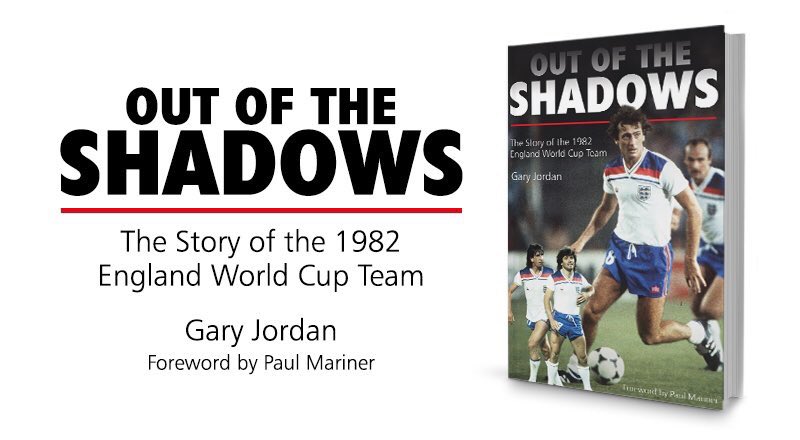 Gary Jordan, a freelance journalist, has written a fan's perspective and history of the 1982 England World Cup side that despite being one of the best accumulation of talent failed to progress beyond the convoluted second round where two 0-0 draws eliminated a team that won its first three games confidently.
Harking back to the 1970 quarter final defeat by West Germany which was the end of that generation's playing time together and the end of international careers of Bobby Charlton and Martin Peters. Jordan makes pit stops at the terrible mid-1970s when England failed to qualify for two consecutive World Cup finals due to a mixture of being unable to change with the times and selection issues off the field as well as on it.
Ron Greenwood - England manager 1977-1982
Jordan does investigate and explain how England side-stepped Brian Clough twice; initially for his nemesis Don Revie and then the FA darling, Ron Greenwood. However, the reason England stumbled throughout the 1970s was more a fact to an inflated ego and self-importance of the Football Association following the glory of 1966. England felt they were the best in the world, yet they did not follow it up despite playing so admirably in Mexico 1970; tactical naivety led to Alf Ramsey substituting Bobby Charlton when 2-0 up prompting a West German fightback which England could not prevent.
The 1982 England World Cup Squad
Ramsey got too long in the tooth by 1973 when Poland denied England at Wembley, and Revie could not do much better in attempting to qualify for Argentina in 1978. Revie promptly left England for the oil money of the Middle East leaving England as poison chalice for whomever took charge.
Greenwood comes across as an esteemable figure, lauded by his peers and hugely admired by his players who got the best out of youngsters and was able to combine experience and youth in a dynamic package. Whilst he had the veterans of Kevin Keegan, Trevor Brooking and Phil Thompson, he equally relied on the brash Bryan Robson, Ray Wilkins and Terry Butcher who would all become mainstays for the next four years.
However, Greenwood still succumb to problems that regularly beset England managers at major tournaments - think of the crippling metatarsals to David Beckham and Michael Owen, for Greenwood it was the lower back injury to Kevin Keegan who did not seek help from a respected German doctor until it was too late; and then tactical downfalls and second guessing. England needing to win the second second round group game versus Spain decided to play tactically and wait for an opportunity to win rather than go for the 'jugular' as Terry Butcher suggests, leaving the calvary of Keegan/Brooking only 26 minutes to save the day. Greenwood admits he was damned if he did and damned if he did not but the chance of glory should not be passed up.
Kevin Keegan - injury cost him a starting place
These are familiar pitfalls for all England managers and Gareth Southgate may well encounter these before Russia next summer but ultimately when you have a class of player at your disposal you should not pass it up, and while Southgate is attempting to incorporate youth in with mainstays, the foundation of any campaign requires goals. If you cannot score goals, you cannot win games.
The book is a nice read from Gary Jordan, short sharp chapters that recall the matches fondly bringing in all manner of cultural resonance from the Falklands War to the searing heat of Spanish summers which led to Paul Mariner losing a stone in weight wearing a heavy polyester kit during the opening France game.
Written with passion and fondness for a by-gone pre-1992 Premier League era, Jordan has written a great tome to a team that though full of talent is regularly forgotten about in the shadow of our recall.
Out of the Shadows
is out now from Pitch Publishing.
You can follow
Gary Jordan
on Twitter, he is sports features writer for
The American
, a magazine aimed at Ex-Pats in England